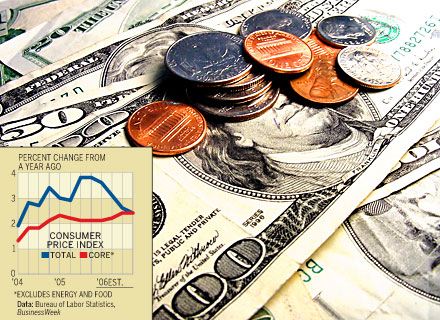 I am the consultant to the Administrative Conference of the United States (ACUS) on a project to study inflation-based adjustments in federal civil monetary penalties. The draft report for this project is now available on my SSRN page:
Jim Chen, Inflation-Based Adjustments in Federal Civil Monetary Penalties (Sept. 18, 2012), available at http://ssrn.com/abstract=2148650 or http://bit.ly/InflationAdjustmentAct —
Civil monetary penalties play a vital role in federal law. The Federal Civil Penalties Inflation Adjustment Act of 1990, Pub. L. No. 101-410, prescribes rules for the regular adjustment of federal civil monetary penalties in response to inflation. Three statutory defects have undermined the Inflation Adjustment Act. First, the Act's 10 percent cap on initial adjustments creates an inflation gap relative to the level that would properly reflect inflation. Second, the Act directs federal agencies to use Consumer Price Index data that are at least 7 months and as many as 18 months out of date. This creates CPI lag in the adjustment of civil monetary penalties. Third, the Act's rounding rules can force some agencies to wait 15 years or more between adjustments. This report for the Administrative Conference of the United States examines the Inflation Adjustment Act and recommends possible legislative remedies for the Act's defects.